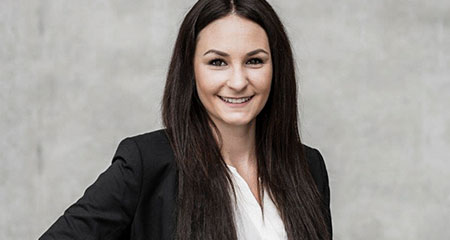 We are represented throughout Europe and offer specific market know-how.
– Maja Krusic
Transparency. Independent. International.
In addition to local and national projects, the Intesia Group is an internationally established company and an experienced partner for international Facility Management. With us you secure profound country specific knowledge of market characteristics or international benchmarks. We speak more than 12 different native languages and supervise Facility Management facilities of our clients Europe-wide. Our cross-border know-how and our team's intercultural competence guarantee a central and smooth management of your international facilities.
Best partners
Our FM services include selecting the best local service provider for you from a pool of previously audited firms. We audit companies using the Intesia firewall, which can be tailored to your specific criteria. We perform ongoing checks on the operative work provided by the deployed service providers. You can rely on Intesia as specialists in a range of different service fields and concentrate on your core business. The benefits for you: risk management, quality assurance and legal certainty in the selection of service providers. We always act in your best interests rather than those of individual service providers.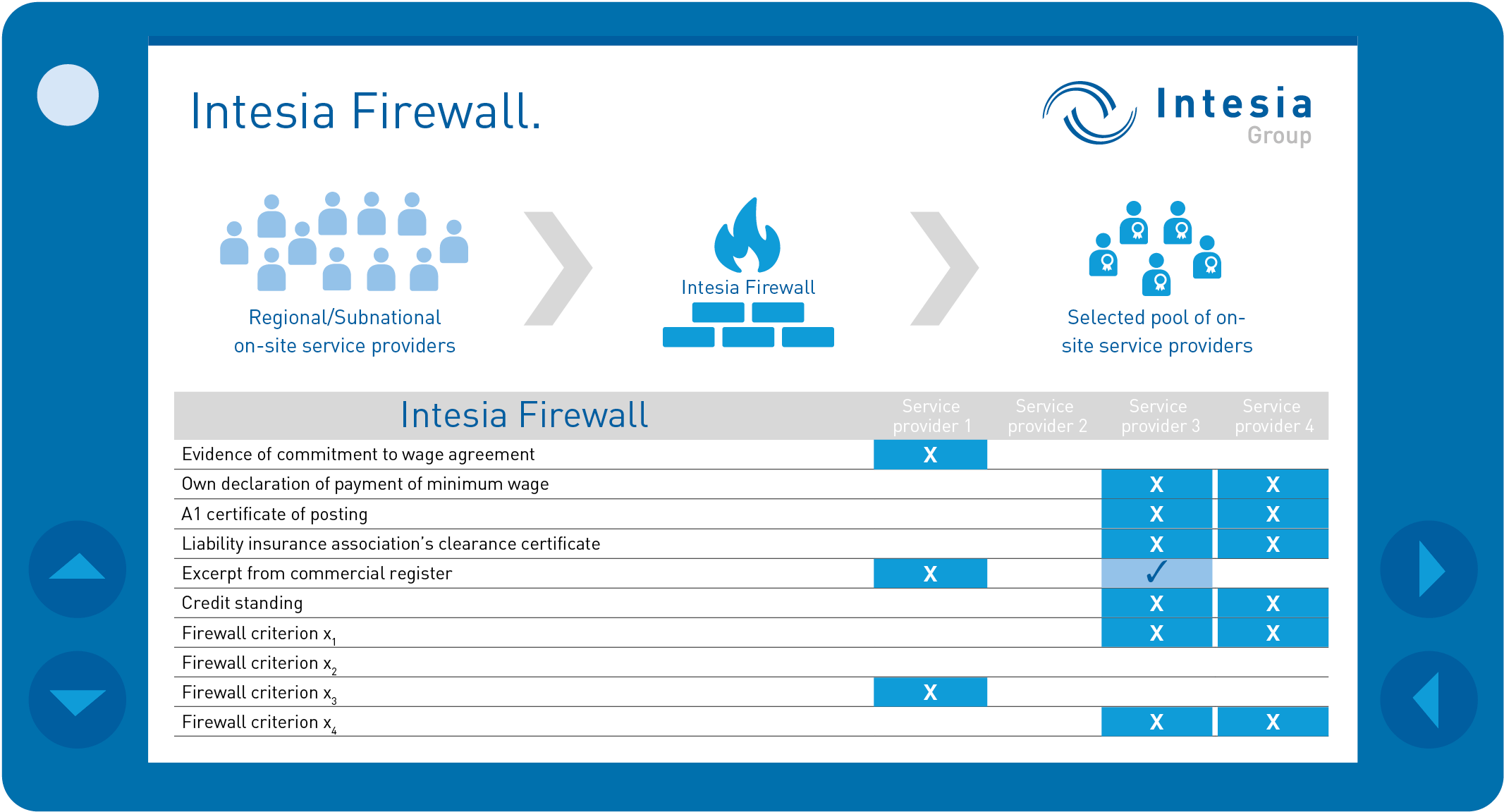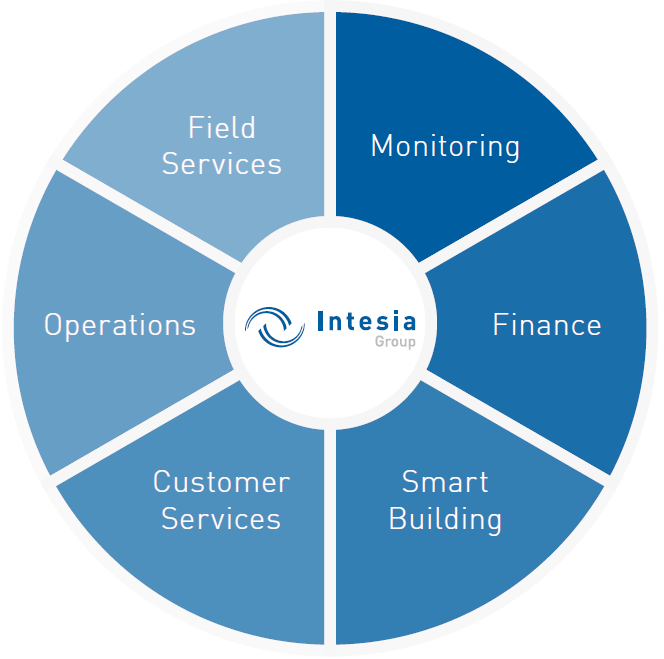 Best systems
Innovative IT solutions provide you with an
overview of your processes
Field Services
Scheduling and order placing
Building data
Ticket system
Monitoring
Customer-specific reporting vs. standardised inventory or financial evaluations
Operations
Optimised processes
Streamlined inventory management
Standardised, system-based purchasing processes
Finance
Automated billing
Supervision and data evaluation
Detailed controlling
Customer Services
Streamlined order management
Inclusion of end-user devices
Individualised services + support
Smart Building
Building automation
Connectivity
Predictive maintenance via IoT & sensors
Intesia compact – Strategy & Implementation
Our strategic consulting brings together and organises this diverse range of challenges – individually according to the customer's situation and needs. What distinguishes us from pure consultants is that we are also able and willing, at your request, to put our ideas into practice in your operations – either modular or full service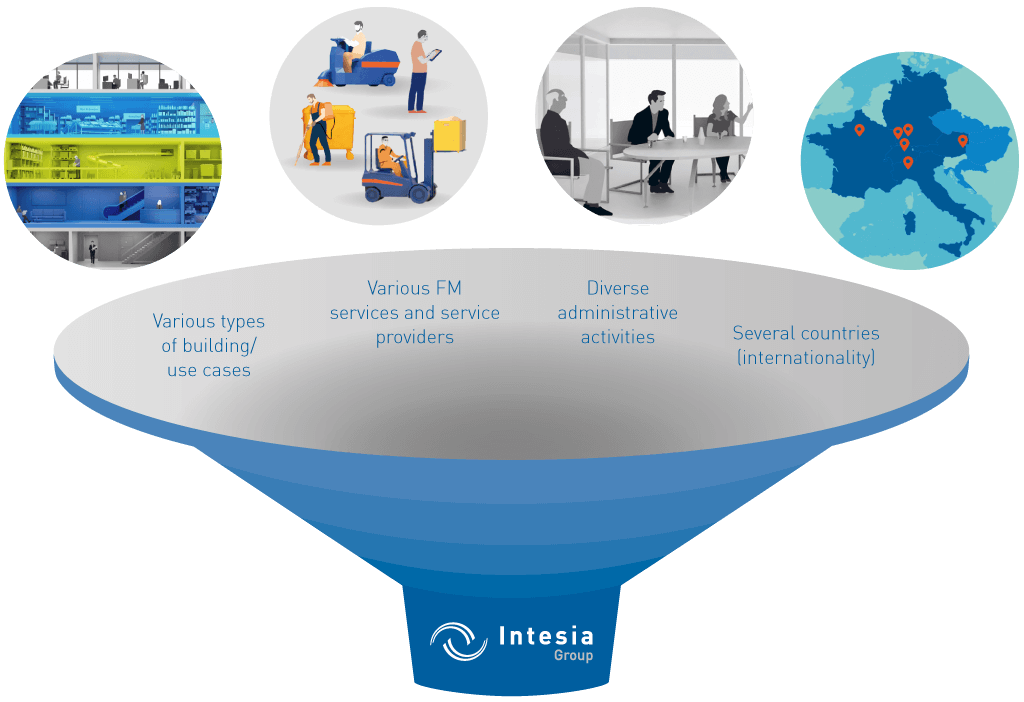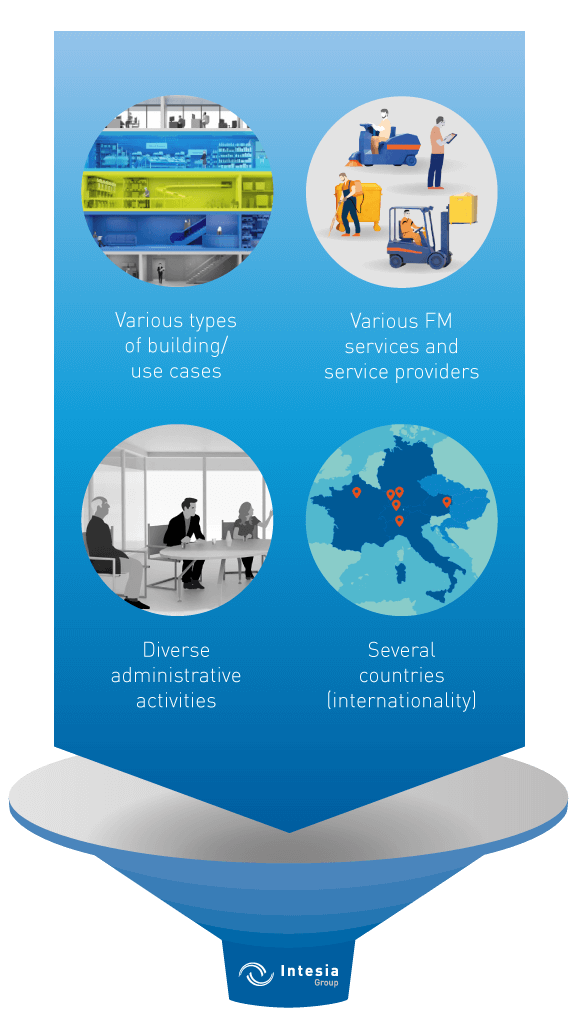 Added value for our customers
Strategy and conception
Transparency and comparability
Benchmarks
Tailored best-practice solutions
Implementation